The Seven Churches
The New Jerusalem
Revelation 3:12-13 – He who is overcoming – I will make him a pillar in the sanctuary of my God, and without he may not go any more, and I will write upon him the name of my God, and the name of the city of my God, the new Jerusalem, that doth come down out of the heaven from my God – also my new name. He who is having an ear – let him hear what the Spirit saith to the assemblies. (YLT)
This passage says that the overcomers will have the new Jerusalem written in their hearts. What does this mean? A clue is given to us in Hebrews:
Hebrews 12:22 – But, ye came to Mount Zion, and to a city of the living God, to the heavenly Jerusalem, and to myriads of messengers, (YLT)
This new Jerusalem is a new set of laws based on the New Covenant. This is what Christian Zionism is based on. Christian Zionism says that Israel must be given back to the Jews before the Second Coming takes place. This was popular in the 1950s. However, I believe that the physical location of Israel is not as key as the hearts and minds of men. Christians must reach an agape level love. With agape love, new laws will be established in all nations, leading to this "New Jerusalem."
The Church of Laodicea
The city of Laodicea was known for its political importance, arts, sciences, and even had a medical school. The word Laodicea means "power of the people" or "power over the people." This matches a democracy. A democracy is a political form of government in which all citizens have equal rights and power. All citizens can apply for a representative position and the majority decision dictates laws. This form of government can work for a while, but eventually men will make laws based on selfish and ungodly desires. Only God's Law can be perfect.
Revelation 3:14-17 – And to the messenger of the assembly of the Laodiceans write: These things saith the Amen, the witness – the faithful and true – the chief of the creation of God; I have known thy works, that neither cold art thou nor hot; I would thou wert cold or hot. So – because thou art lukewarm, and neither cold nor hot, I am about to vomit thee out of my mouth; because thou sayest – I am rich, and have grown rich, and have need of nothing, and hast not known that thou art the wretched, and miserable, and poor, and blind, and naked, (YLT)
The Church of Laodicea is one of complacency. The people think they are rich, but are actually poor. They think they can see, but are actually blind. They think they are on fire for God, but they are actually lukewarm and naked.
The Federal Reserve System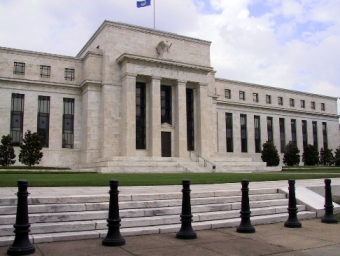 On December 23, 1913, the Federal Reserve Act was passed. This established a central banking system in the United States. This system consists of the Federal Reserve Board, the Federal Open Market Committee, and 12 regional Federal Reserve Banks. Although this system will be stable for a while, it will not last. This is because the idea of charging interest on money is a Babylonian concept. This is seen in the Old Testament with Zerubbabel. Zerubbabbel and his people were freed from Babylon after 70 years of captivity, but took with them the idea of changing interest into Jerusalem. This is seen in Nehemiah:
Nehemiah 5:6-8 – When I heard their outcry and these charges, I was very angry. I pondered them in my mind and then accused the nobles and officials. I told them, 'You are charging your own people interest!' So I called together a large meeting to deal with them and said: 'As far as possible, we have bought back our fellow Jews who were sold to the Gentiles. Now you are selling your own people, only for them to be sold back to us!' They kept quiet, because they could find nothing to say. (NIV)
Although it was legal to charge foreigners interest, it was illegal to charge your own people interest. Therefore, Nehemiah gets upset with the officials for charging their own people interest. For most of the 20th century, Americans saw nothing wrong with charging their own brothers interest on money. The rich got richer, while everyone else was put into a state of bondage due to debt. People thought they were rich due to money, but they were actually poor in God's eyes due to their lack of knowledge of His word.
Page 3 of 4

< Previous &nbsp &nbsp &nbsp &nbsp &nbsp &nbsp &nbsp &nbsp &nbsp &nbsp &nbsp &nbsp &nbsp &nbsp &nbsp &nbsp Next Page of The Seven Churches >