In depth Bible Study Lessons.
Welcome to Bible Study Lessons. This site uncovers the truth about Christianity. God made us to live a fulfilling life by figuring out His purpose for our lives and pursuing our dreams. However, our sinful nature has made many of our lives destitute and full of destruction. Our sin has also twisted and corrupted Christianity into water-downed forms with semi-truths and a less than an all-powerful God. Whether you don't believe in God at all, are new to Christianity, or a life long Christian, you can learn something here.
To the skeptics and non-Christian readers, I would recommend going first to our Christian apologetics page which contains topics of historical and scientific proof of the Christian faith. For Christians, try our Bible study lessons page which breaks down fundamental Christian beliefs based on God's pure spoken word of truth. We also added a Revelation page which does an in depth interpretation on the book of Revelation.
John 14:6 - Jesus saith to him, I am the way, and the truth, and the life, no one doth come unto the Father, if not through me; (YLT)
John 8:31 - Jesus, therefore, said unto the Jews who believe him, 'If ye may remain in my word, truly my disciples ye are, and ye shall know the truth, and the truth shall make you free.' (YLT)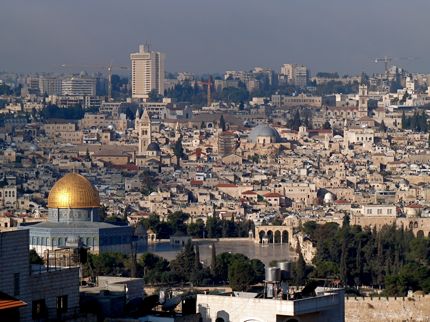 Jerusalem, Israel (shown above)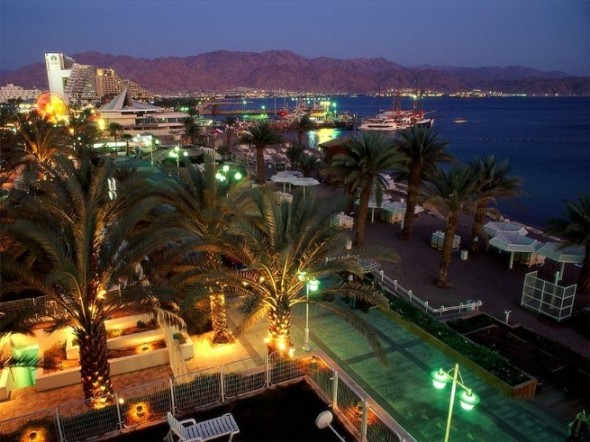 Eilat, Israel (shown above)
This page on Christian Apologetics contains articles that defend Christianity.
This page explains the differences between the different Christian Denomination beliefs including Catholicism, Eastern Orthodox, Penetecostals, and Prostestants.
Here you will find a large portion of our Bible study lessons.
This page contains articles interpreting the book of Revelation.
This page contains articles that explain the significance of Bible Numerology.
On this page, we discuss the zodiac symbol meanings. Do they connect with religion or God?
A list of some inspirational Bible verses!
Here you will find quizzes on Bible Trivia based on topic.
Bible Blog keeps you up to date on all the newest articles and changes to Bible-Study-Lessons.com web site.
This page is a brief biography about me.
This page contains some recommended links.
On this page you can subscribe to our newsletter!
Contact us with your questions and comments!